This is a Sponsored post written by me on behalf of
No nonsense
. All opinions are 100% mine.
The leggings were black corduroy size XL. They were a very comfortable fit, snug but not confining. I have not worn leggings regularly since high school, so I had to do a little closet raiding to find something that would look good. I found a long black shirt and white blouse with a silver pattern. (I may possibly steal the shirt and blouse at a later date.)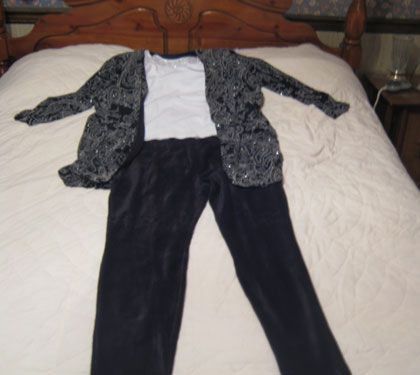 The No nonsense tights were burgundy with a diamond pattern. These were size M/L with a control top and an insert in the crotch that made stretching easier. I was a little surprised to see that they fit me, because they were a size smaller than I usually wear. It was much harder to find a matching outfit for the tights. The closet that I raided had nothing that matched the tights so I grabbed a dress that I thought might be the closest match, and a black knit top.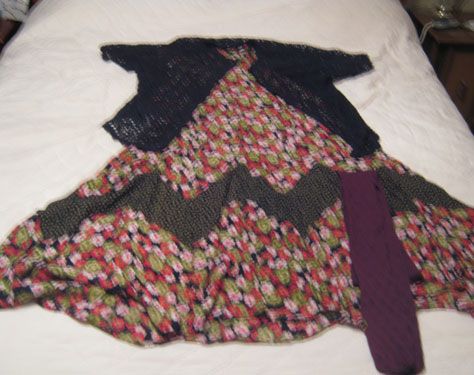 My usual style tends toward jeans, slacks, t-shirts and blouses rather than skirts or dresses since the latter two usually lack pockets. (I have however worn tights with pants before, especially in the winter. I would probably prefer wearing tights in general. You have to keep pulling socks up.)
In a July press release, No nonsense announced that Jill Martin, Emmy winning TV personality and author of the style guide
I Have Nothing to Wear
is going to be their new brand ambassador. Ms. Martin is quoted as saying that she appreciates the brand because it is easy to wear and find. You can find No nonsense leggings and tights at most drug or grocery stores. You can also find
No nonsense on Facebook
and follow them on
Twitter
.